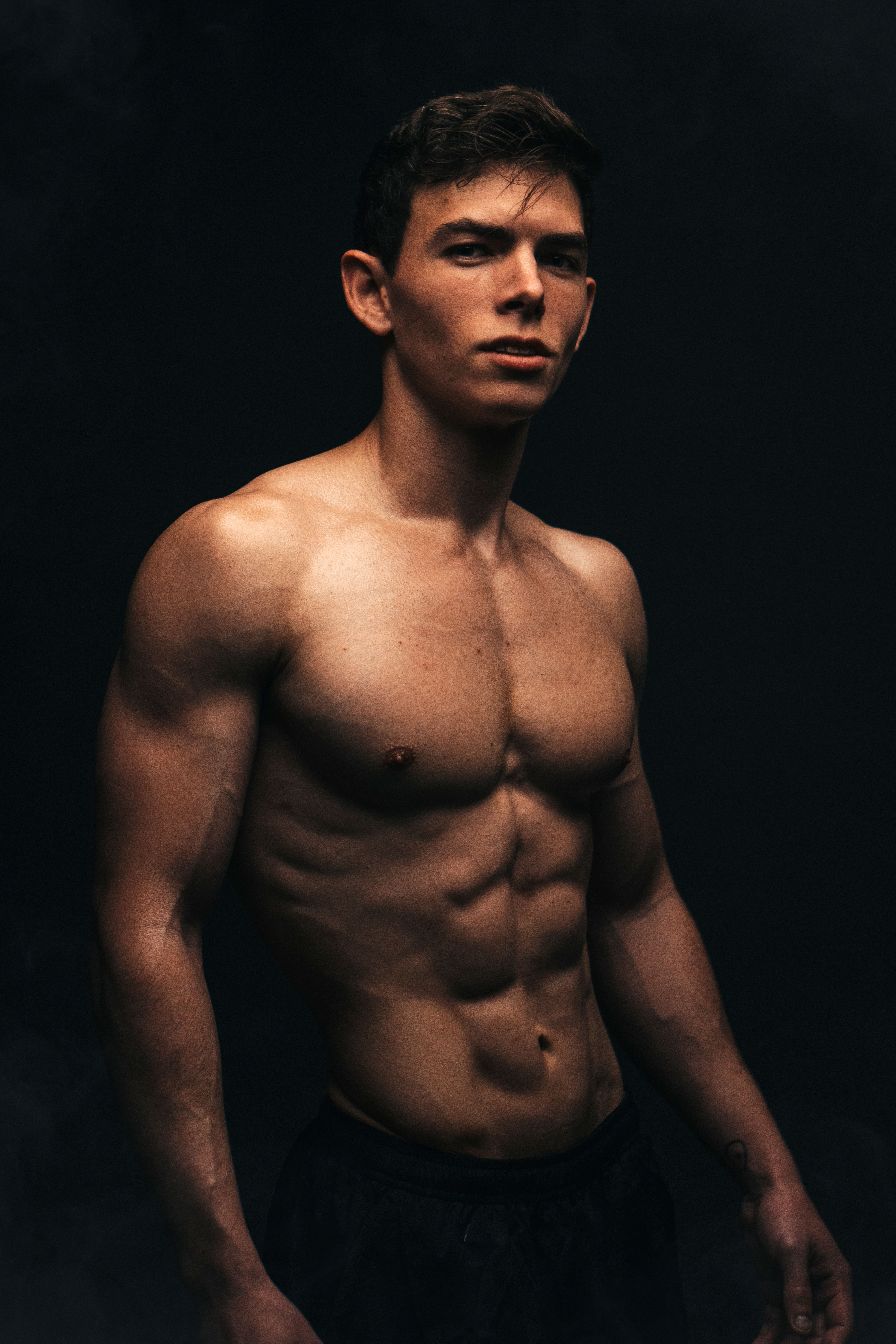 Alex Hager
Alex Hager is a 24-year old fitness trainer, model, and oddly enough, computer engineer. After helping his high school sidekick lose over 100 pounds, it changed his life – and knew that his future was training. He began training and received his certification through the ISSA, at the young age of 19. Back in his hometown of Gig Harbor, WA, Hager started an online and in-person training business, CoreCamp. Feeling limited and trapped in his small town of 8000, he moved to Los Angeles to further pursue his entertainment and fitness endeavors. After furthering his learnings in LA, Hager wanted to find a way to share these on a much larger scale. He began writing a 6-week program that he shared with his clients – comprised mostly of social media stars. A few tweaks later, Hager had perfected this 42-day program, and it was called Six Week Shred. 
Notable Clients
@officialbradlee - American Idol, AGT, X Factor, YouTube Star
@austinxhare - Team 10, Public Figure, Instagram Star
@lance210 - Social Media Celebrity
@morganharvill - Singer, Instagram Model
@adin - Actor, Vine Star
@seaveydaniel - Why Don't We, Singer
@nickbean - Sway LA, Instagram Star
Let's talk about Six Week Shred.
Six Week Shred
Six Week Shred is a 42-day fitness course, meticulously crafted to burn fat and build muscle – without giving up the foods we love. It's not just another exercise program, however. This self-funded course is composed of comprehensive lessons about diet, exercise, and day-by-day routines. While the intense workouts and studied dieting techniques are challenging, it's designed for all skill levels. The only requirement is the determination and commitment to change your life. If you complete Six Week Shred, you'll be rewarded with a physique beyond your imagination and a mastery of diet and exercise. Look and feel better than ever by starting Six Week Shred, today.
Here's how it works.
This course is composed of nine sections that will guide you through our 6-week fitness journey. Upon enrolling, you'll start with the first two chapters, which provide comprehensive detail about dieting secrets and exercise science. Following their completion, you'll dive into the day-by-day program, which utilizes the concepts found in the previous sections. Six weeks later, you'll be rewarded with a killer physique, and mastery of diet and exercise. Six Week Shred comes to a close in its last section, a bonus chapter composed of exclusive health and fitness material. You can enroll in Six Week Shred here, or on Udemy. After joining, you may access the full course on the website or the Teachable app, which can be downloaded here. If purchased via Udemy, you may also access the course via the Udemy app.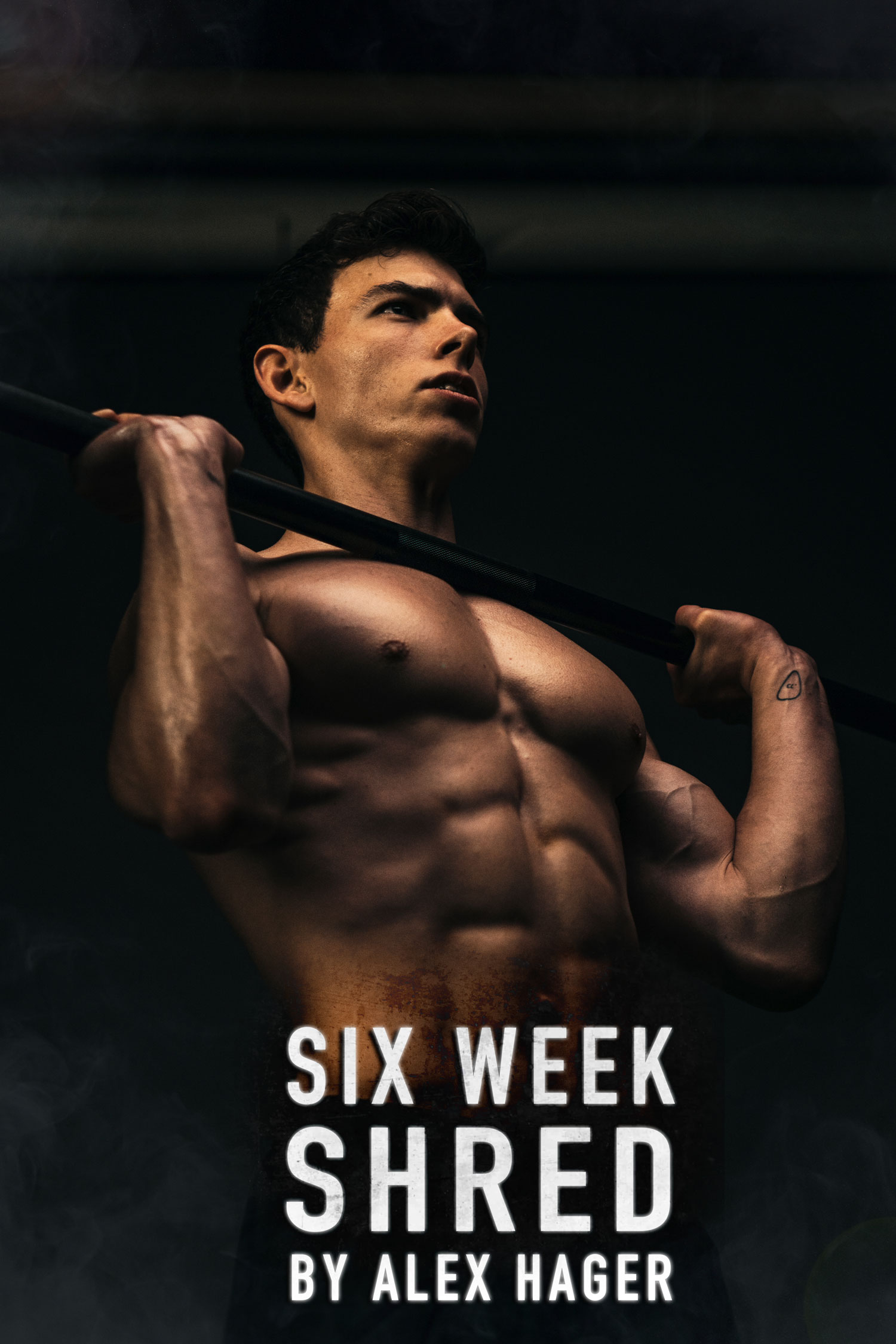 Real reviews from real people.
"Alex put a lot of extensive time to make something creative and fun for others to better themselves. Alex goes step by step to show what you need to achieve to be at your best. He's helped me cut down 20 pounds from a beer gut I had. The tutorials he has are short and sweet, they go straight to the point so you don't have to fast forward on useless information. His routines are fun to try out, and even some tips and tricks I didn't know from my working out experience. His routines and his dedication to working out are inspiring and purchasing this product you'll see results when you put the work into it."
- Steven Curtis
"Dedication, time and passion were put into this project. Alex Hager is well-spoken, insightful and quickly captures attention. Very professional. I can't wait to get started on this course!
- Chance Perez
"So thorough! I'm learning about so many things already that I hadn't known before that REALLY matter if you want to lose weight or just get more fit. Not quite finished with the course yet but so excited to continue and put everything to use!" -
- James Teekel
"Woa, I feel like I have gained a lot of knowledge after watching Alex's videos. I have started applying what I've learned to my routines and it's really kicking my ass. That's how you know it's good, hah! I'm getting far better results faster than I was before I knew these techniques. I would recommend this course to anyone!"
- Simon Heit
"This program is the real deal! Alex is knowledgeable, friendly and approachable. It feels like he's actually there with you every step of the way. In simple, easy to watch videos he shows exactly what to do and gives the simple science behind this program. He's living proof that this works - I'm really enjoying the course and I can't wait to see real results"
- Greg Wilcox
"This is by far the most comprehensive and understandable fitness course I've tried. I learned so many valuable things that I didn't know before. 10/10 would recommend!"
- Darrell Jones
"Instructor is extremely knowledgeable, and it shows. Extremely ripped, and able to articulate how to properly do the movements. Wonderful outline of information, quizzes, and additional resources to help me get started. Almost every section has a large amount of resources. He teaches you how things work, and why to do exercises, rather than blindly telling you to follow workouts. The quality of the course is extremely professional, and it does not degrade as the course continues. Highly recommend for anyone regardless of your skill level and personal goals."
- Connor Cox